Fleet and Asset Management System
Industry Domain : Fleet & Asset Management
Our clients are primarily engaged in the Fleet and Asset Management System business while providing fleet maintenance to the consumers being the fundamental chore. Therefore, improving and reengineering the prevailing portals that get used for fleet management is our customer's primary intention. Fleet and Asset Management System enables consumers to supervise the end-to-end operations of their fleet. For supporting clients to establish, maintain, several vehicles and assets, and maintenance, cost tracking of operations, the Fleet Management System got formulated.
Our US-based client is an experienced and dominating dealer of fleet management systems in the US. From all corners of the US and North America, they have successfully gathered 350+ consumers. Besides Government and public-sector organizations, private companies get benefited from our customers.
"They walk an extra mile for the services they provide. They come up with very good functional suggestions as well. Happy to recommend them."
- Jonathan Holloran
Problem Statement
The asset, asset maintenance, asset reservations, and track of operations all of these are maintained manually by the clients of the fleet management system. Various shortcomings of manually handling things are listed below:
Record management of vehicles gets done manually, and the necessity of computerizing the whole process of assigning the car to the driver, its maintenance, and its operations.
It's pretty hard to track the path your drivers are taking without vehicle tracking.
Unscheduled or lengthy halts of drivers and mechanics can throw your timings out.
There is zero functionality for keeping proper track of different types of vehicles and assets' daily undertakings.
Zero availability of data migration from the windows application database for utilization in the new application.
The system has no AD authentication and single sign-on functionality.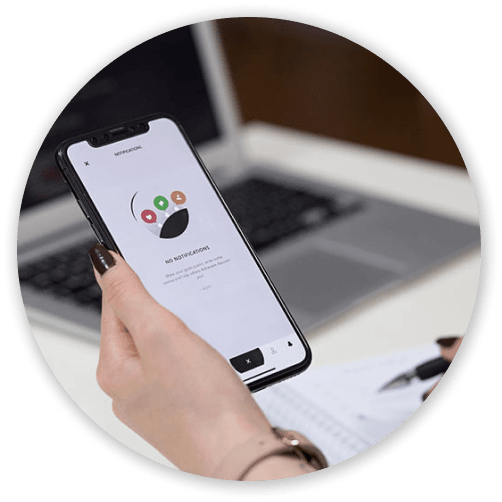 Solutions From Polyxer Systems
Step 1

From establishing the notion to completing the product delivery, Polyxer Systems is equipped with the right team offering professional support.

Step 2

Our Business Analysts got in touch with the customer, understanding the core idea and the main problem we are targeting to solve by the proposed solution.
Formulated a fleet management web portal for customers, where they can retain histories for their fleet maintenance.
By learning the old applications and portals and a walk through the codes, we provided a solution for the enhancement of the prevailing application.
The consumers can establish, manage, and conserve various vehicles, and assets, manage maintenance, repairs, and contract of vehicles and parts, work order management, and operations cost

Step-3

Along with the driver and manpower management, the system delivers the vehicle scheduling and routing.
Used for maintaining technician repair work assignments and their job.
Along with thorough, instructive, and intuitive dashboards, this application also benefits comprehensive reports for numerous operations for fleet management.
In this System window, applications are implicated to migrate the data and use the SSIS very heavily as a part of its internals.
This application gets utilized to migrate data from their windows application database to the new web application database.
Utilizing SSIS packages, this application is expanded in a way that would require bare minimum inputs from users and can run on plans.
Reduction in IT Staff

Cloud-based Architecture

Faster Data Mining

Easy Customer Management
Dynamic Report
Skillfully create, manage, and maintain various kinds of vehicles and assets.

Tracking of Vehicle Drivers.

Technician repair tasks and their history records.

Integration of Telematics.

Advantages of Single sign-on.

Managing several kinds of reports and dashboards.

Data integration and migration using SSIS.

Managing fleet operations with Quartz scheduler and creating new jobs.
Polyxer Systems Capabilities
Consulting
Product conceptualization
IT Strategy and Governance
Startup
Development
Windows Application
Enterprise Web Portal
SSRS Reports
Enterprise Resource Planning (ERP)
Quality Engineering and Assurance
QA Consulting and Advisory
Test Execution and Reporting
QA Automation