Industry Domain : POS System & Enterprise Reporting
Point of sale systems are systems that helps to make business deals between the company and the client. POS system is an automated system that includes the primary computer associated with several checkout terminals and subsidized by various hardware features ending with card payment terminals and beginning from barcode scanners.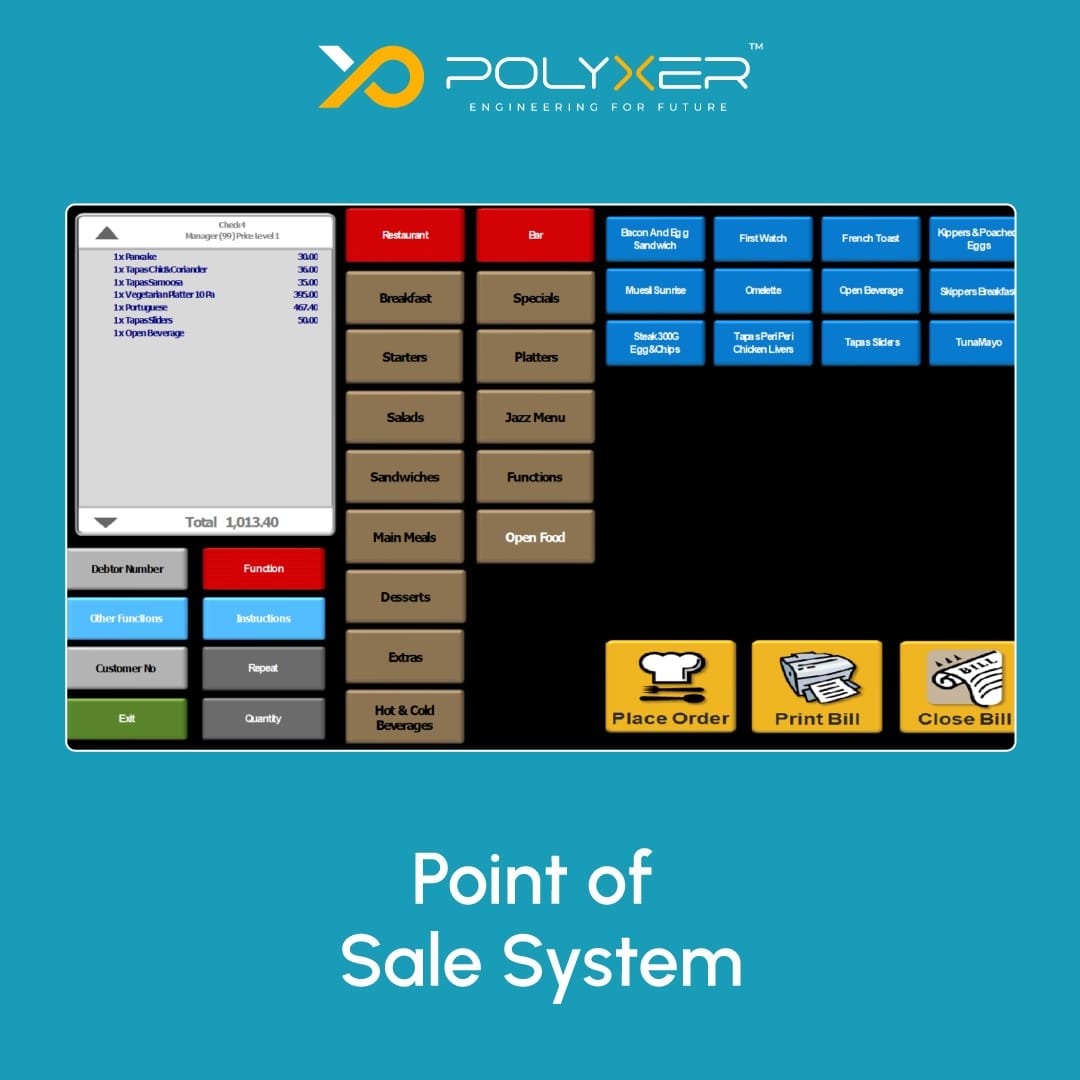 Being a well-regarded IT company, our client works on numerous web development and marketing-related projects for different industries. So, for keeping track of their bulk payments and storing credit for their consumers, requires an efficient POS system like the ones we offer.
"We have outsourced our product development to Polyxer Systems. This has proved to be one of the best decisions. They have extended an excellent services and very well written code. And, if we need any help they respond immediately."
- Meka'eel Gardner
Problem Statement
Within the enterprise, POS not only simplifies the transaction procedure but also enables you to analyze the sales trends and track deals history. But what if you don't prefer to change your old system into POS? Below are the problems that will arise if you don't utilize the POS System.
Complicated accounting
Hard to share data with the inventory system
Incomplete details on receipt
Solutions From Polyxer Systems
Step 1

With a point-of-sale system, you'll see solutions in every area of your company. Here are the solutions to help your industry to make sales.

Step 2

When your employees have the proper devices to assist how they work, your system will run more amazingly.
With an automatic interface, this software is easy for workers to understand, which will result in reducing the training period and enable them to be more efficient overall.

Step-3

The system also receives different payment types, including contactless payments (NFC), EMV chip cards, and phone wallet payments such as Samsung Pay, Android Pay, and Apple Pay.
By facilitating your clients to utilize diverse payment types, you can boost earnings and client satisfaction.

Easy Scheduling of Trade
Improve Store Profitability
Lessen Administration Time
Personalized Marketing Campaigns
Useful Inventory Management
POS systems have numerous benefits for enterprises. The benefits of POS systems are as follows:
A simplified POS system will lessen the time expended on administration.

POS systems can improve store profitability.

Easy capturing of buyer behavior and useful inventory management

Enabling targeted and personalized marketing campaigns

Easy scheduling of trade campaigns.
Polyxer Systems Capabilities

Multi-store management
Easy Setting of permissions
Real-time adjustments
Custom reporting

Inventory management
Simpler inventory
Automated inventory counts
Integrated supplier buying
Better financial management
Straightforward credit debit card payments
Decreased accounting time