Enterprise Software
Development Company
---
Developing a software is a complex process that requires extensive knowledge and experience. From setting up architecture, and testing to execution, our team is proficient in handling all integration challenges of software development.
At Polyxer, we take pride in delivering top-quality solutions. Our development process has been fine-tuned to ensure that we meet the highest standards.
What
We Do?
---
Our Software Development
Expertise
---
Polyxer Systems is a well-known software development company in India, delivering the most reliable custom software development services to the world. Our team holds the exceptional technical expertise required for building top-notch software.
The expertise of our team is not limited as we continuously learn and stay updated with emerging technologies and frameworks. We have worked with reputed companies and dealt with their challenging projects.
Whether it's custom applications development, windows development, API development, or others, we have successfully helped businesses launch their ideas into the market.
---
Successful Projects Delivered
---
Years Of Combined Experience
Software Development Process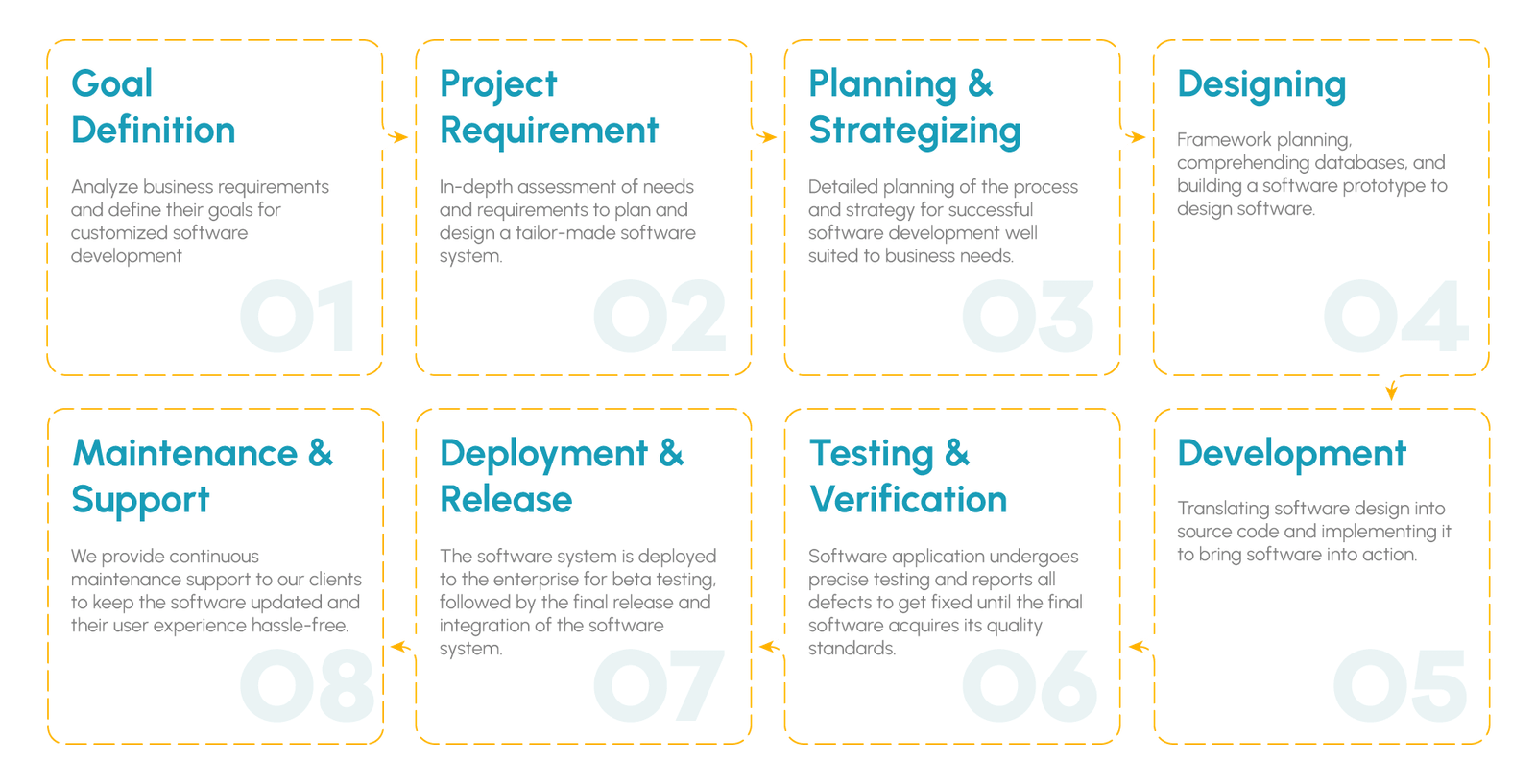 Why Choose Us
As Your Software Development Partner?
Ready To Create Your Custom Software?
1
What is custom software development?
Custom software development is the process of understanding a business need, followed by designing and building custom software to address the specific needs of a business.
2
What are the examples of custom software development?
There are many types of custom software, below are some of the top examples of custom software:
Content Management System [CMS]
Customer Relationship Management [CRM]
Enterprise Resource Planning [ERP] System
Business Process Automation System
E-Commerce Custom Software Solution
Enterprise Software Solution
Operation Management Software
Bug Tracking Software
3
What are the advantages of custom software development services?
There are many benefits of custom software development services. Software development enhances the business's performance ability, accelerates business growth, and makes it competitive to stand above the competition.
4
How do you know if your business needs custom software development?
If your business frequently encounters the following problems, you need custom software development.
Low Productivity
Improper Team Communication
Inefficient Business Process
Low Customer Satisfaction
Human Errors
Customer Inquiries Taking Longer Time
Custom software development gives businesses the flexibility and compatibility to scale up and tailor according to business needs.