AngularJS Development Services Company
---
Leverage our AngularJS development services to transform your vision into fast and scalable AngularJS applications. We are experts in building customer-centric web and mobile apps for diverse business verticals that ensure high user engagement.
Custom AngularJS Development Services from Polyxer Systems
Polyxer Systems have emerged as a leading provider of AngularJS development services to a diverse clientele. With our years of expertise, we aim to boost the flexibility and scalability of business by providing custom AngularJS web development services and AngularJS app development services.
As a trusted partner for organizations seeking cutting-edge AngularJS applications, our AngularJS developers are renowned for creating robust AngularJS applications that are scalable, sustainable, and meet both business and IT needs.
Our developers are familiar with every aspect of the framework to successfully cater to businesses of different shapes and sizes with high-performing architectures that drive better user engagement and conversions.
AngularJS Development Services by Polyxer Systems Include
What Makes Polyxer Systems the Best AngularJS Development Services Company?
Polyxer Systems is one of the fastest-growing AngularJS Development Services Companies. We are dedicated to providing immense client satisfaction by building the best AngularJS applications.
Industries We Serve As a Leading AngularJS Development Company
Polyxer Systems provides the best AngularJS Development services to industries globally of all sizes and shapes.
Simplify Your Business With Top Angular Development Services Company
If you are looking for talented developers to assist with AngularJS development, drop us a line below. We will love to hear from you and provide you with the best talent resource for your project.
Tools for AngularJS App Development Services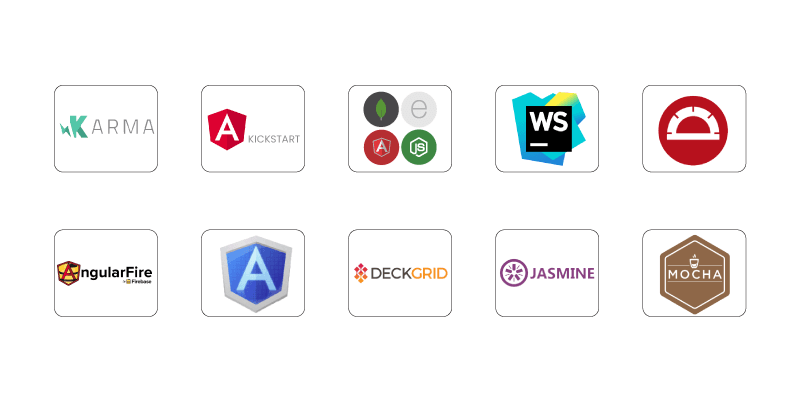 Advantages of AngularJS for Web Application Development
Hire Dedicated AngularJS Developer for Custom Development
Talented and highly professional AngularJS developers at Polyxer Systems have extensive experience and expertise in building innovative applications using the latest technology. If you want to develop a distinctive mobile or web application tailored to your needs, we can help!
My warm greetings to team Polyxer Systems, at the onset I would say the association with them has been more of a family union than a professional one, their working style is very professional at the same time. Planning to the minutest of details and executing in the same vein is their hallmark. Would highly recommend working with them.

They walk an extra mile for the services they provide. They come up with very good functional suggestions as well. Happy to recommend them.

Polyxer Systems team has shouldered complete responsibility of development of our product. We have completely relied on them for the technical know how which paid well. Thanks very much to the team.

We have outsourced our product development to Polyxer Systems. This has proved to be one of the best decisions. They have extended an excellent services and very well written code. And, if we need any help they respond immediately.
1
What is AngularJS used for?
AngularJS is a JavaScript framework used to build rich Internet applications. Different types of applications built using AngularJS are:
Progressive web apps
Single-page apps
eCommerce apps
Real-time apps
Social media apps
Enterprise web apps
2
What are the top advantages of using AngularJS?
AngularJS is the popular framework used to develop scalable and responsive web and mobile applications. Below are some of the key benefits of using AngularJS for web and mobile app development.
Two-Way Data Binding
Faster Development
Less Code
Real-Time Testing
Dependency Injection
Enterprise web apps
Flexibility
Improved design architecture
Better plug-and-play components
Multi-Platform compatibility
3
Why hire an AngularJS developer for your project?
Businesses should hire developers for AngularJS development as they help build highly responsive and tailor-made websites and applications as per your business requirements.
4
Where can I hire an AngularJS developer?
You can hire AngularJS developers from Polyxer Systems. We have a talented team of AngularJS developers that are highly skilled and familiar with various development challenges.
5
How much does AngularJS app development cost?
The cost of AngularJS application development depends on various factors like budget, app size, complexity, functionalities implemented, engagement model, tech stack uses, etc.
The hourly rate of an AngularJS developer or the average cost of an AngularJS developer also depends on the geographic location.
For an exact estimate of AngularJS app development cost, you can contact us, and we will provide the estimate depending on your requirements.