Web and Mobile Application for Automobiles
Industry Domain : Automobile App Service Provider
AutoAviso is a web portal and mobile application for automobiles for customers to help them buy or sell vehicles. It is one of the largest growing automobile apps & web portals that has thousands of listed dealers and private parties. Anyone can get registered and do post-free or paid private party listings according to their choices. If you are a customer, you can find your desired cars and compare various models. The web portal and applications made it easy for consumers to create a list of the private vehicles of their choice and to find the perfect car dealers. The portal has also launched an auto loan payments calculator for the convenience of the customers.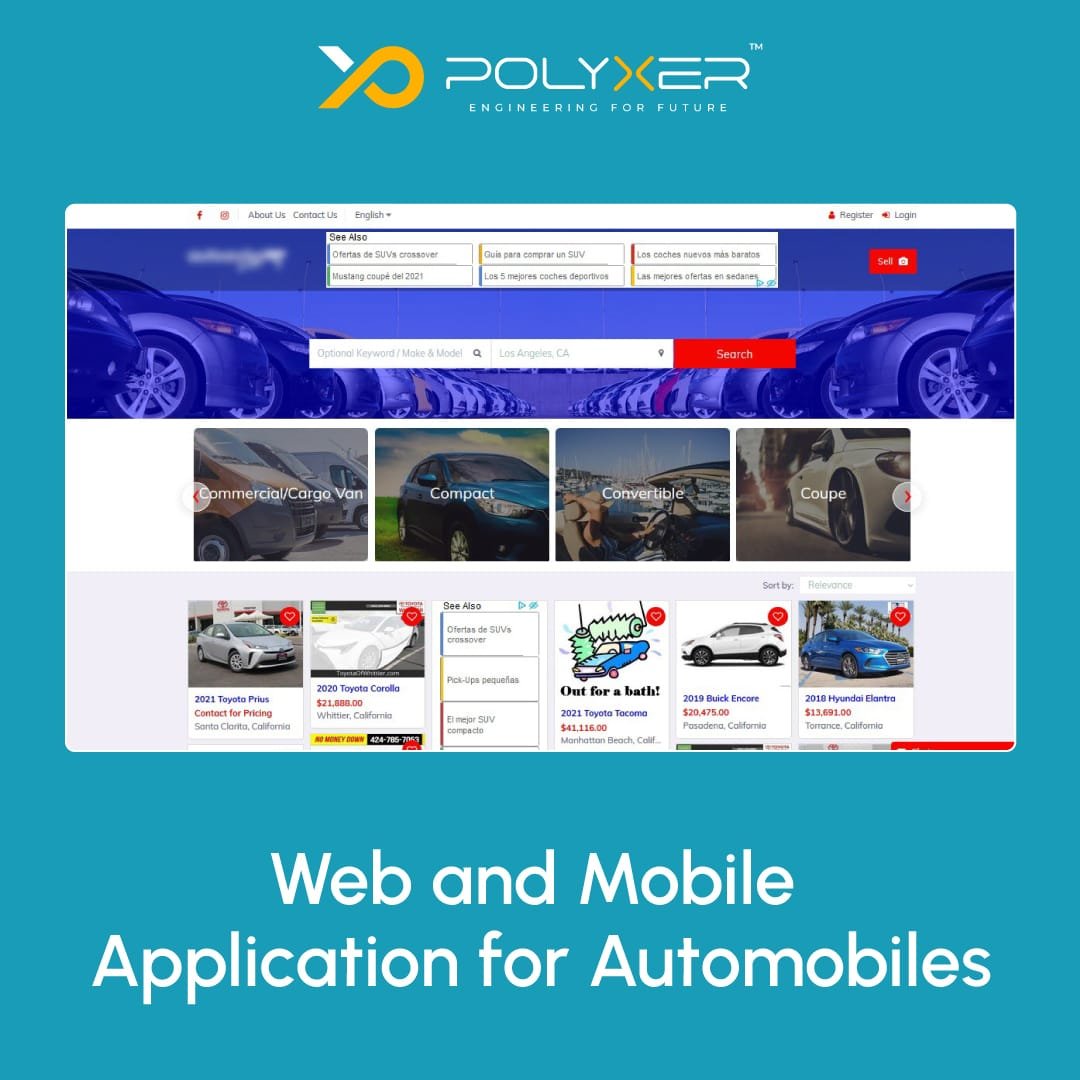 Our client facilitates the customers of the United States to purchase and sell their automobiles on their eCommerce automated classified listing application. Thus, developing a bug-free, user-friendly, and easily navigable web and mobile application for our client is an utmost necessity.
"Polyxer Systems team has shouldered complete responsibility of development of our product. We have completely relied on them for the technical know how which paid well. Thanks very much to the team."
- Reuben Guerrero
Problem Statement
The portal follows the legacy and deals only with automobiles. It is impossible to find products related to fashion, accessories, electronics, and others. Some of the drawbacks of the portal's legacy are discussed below:
Only vehicle listings can be posted.
The Website takes time to load.
Static Pricing Plans.
Solutions From Polyxer Systems
Step 1

Polyxer Systems established an offshore team for the development of products, ranging from making of concepts up to the delivery of a completed product for support.

Step 2

Our Business Analysts got in touch with the customer, understanding the core idea and the main problem and we are targeting to solve by the proposed solution.
Polyxer Systems helped the customers with the "Go to Market" strategy by developing an MVP (Minimum Viable Product) and phasing out the significant features.
Proposed the best-suited technology stack keeping in mind the short-term and long-term goals.
Designed and integrated the new responsive user interface.

Step-3

Improved solutions have been provided to post and sell vehicles.
Functionality has been implemented to setup dealers and import it's inventory.
An appropriate solution has been provided for the inconsistent pricing model.
The purchasers and sellers can now exchange messages securely with the app.
Up to N-levels, a solution has been suggested for setting up categories.
The system user can easily log in to each of the activities.
Reduction in IT Staff

Cloud-based Architecture

Faster Data Mining

Easy Customer Management
Dynamic Report
Scalable and cloud-based architecture

Responsive User Interface

Swift management of pricing plans, attributes, category configuration, and a lot more

Web and mobile advertising options

Based on the total number of views, the dealers are listed
Polyxer Systems Capabilities
Consulting
Startup
Product conceptualization
IT Strategy and Governance
Development
Back Office Web Portal
Front Site Web Portal
Quality Assurance
Test reporting and execution
QA advisory and consulting
QA automation