The first most popular backend framework on the list is Node.js. For the uninitiated, Node.js is a popular open-source backend framework that is built on top of Google's V8 JavaScript engine.
It is a lightweight and efficient framework that allows developers to build scalable network applications using JavaScript.
The main USP of Node.js is that it provides an event-driven, non-blocking I/O model. This makes it an ideal choice for building real-time applications such as chat applications, gaming servers, and collaborative editing tools to name a few.
Node.js Features:
Uses JavaScript, a widely-used language
Provides an event-driven, non-blocking I/O model
Offers a package manager called npm for easy installation of third-party modules
Supported by a vast community of developers
Node.js Benefits:
Lightweight and efficient
Allows building scalable network applications
Ideal for building real-time applications
2. Golang
Golang, which is popularly known as Go these days, is a compiled & statically typed programming language that is developed by Google.
It's designed for building efficient and scalable web applications. Furthermore, it provides a robust standard library, which makes it extremely easy to build web applications.
Plus, Golang also offers built-in concurrency support, which allows for better utilization of resources and faster performance. Its code syntax is easy to understand, making it suitable for both beginners and experienced developers.
Golang Features:
Developed by Google
Better performance
Offers built-in concurrency support
Easy-to-understand code syntax
Golang Benefits:
Best for developing scalable web applications
Provides a robust standard library
Offers support for networking, web applications, and database connectivity
3. Python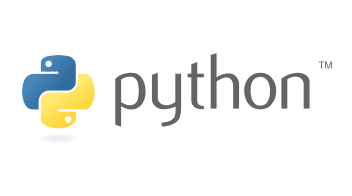 The third backend framework on the list is Python. Like Node.js, Python is also a widely-used, open-source programming language mainly popular for its simplicity and ease of use.
It's interpreted, meaning that code can be run without the need for compilation, making it faster to develop applications.
And just like Golang, Python also provides a comprehensive standard library and has a vast collection of third-party modules, making it popular among developers.
The best part? — Python is cross-platform compatible and has a large community of developers and resources.
Python Features:
Open-source programming language
Interpreted language for easier development
Provides a vast collection of third-party modules
Cross-platform compatibility
Python Benefits:
Popular for ease of use
Provides a comprehensive standard library
Best for building web applications, data analysis, and machine learning
4. Ruby on Rails
Ruby on Rails, or Rails, is another great open-source backend framework built on top of the Ruby programming language.
It provides a set of conventions for building web applications quickly and efficiently, allowing developers to focus on solving the problem rather than the technology.
Unlike many other backend frameworks, Rails uses a model-view-controller (MVC) architecture for faster development and provides a vast collection of gems (third-party libraries) to extend its functionality.
Ruby on Rails Features:
Built using Ruby programming language
Model-view-controller (MVC) architecture for faster development
Provides a set of conventions
Offers a vast collection of gems (third-party libraries)
Ruby on Rails Benefits:
Highly popular for its efficiency & simplicity
Rapid application development
Cost-effective development
5. ASP.NET Core
ASP.NET Core is another cross-platform, open-source framework that is developed by the tech giant Microsoft.
The framework provides a modular and flexible architecture, which allows web developers to choose the components they need for their applications.
Besides, ASP.NET Core has a large collection of built-in components and offers a robust security system to protect web applications from common security threats.
And since it's a cross-platform framework, you can easily run it on different operating systems (OS), which makes it the number one choice for large-scale or enterprise-level applications.
ASP.NET Core Features:
Developed by Microsoft
Cross-platform compatibility
Modular and flexible architecture
Large collection of built-in components
ASP.NET Core Benefits:
Robust testing and debugging tools
Developers can select any components they may need
Provides a robust security system to protect web applications from security threats
6. Laravel
First released in 2011 by Taylor Otwell, Laravel is a free, open-source PHP web framework that is highly popular for its elegant syntax and ease of use.
The main USP of Laravel is that it provides developers with a range of features like authentication, routing, caching, and more, which can be easily integrated into web applications.
Apart from this, Laravel also includes a powerful ORM (Object-Relational Mapping) system called Eloquent, which simplifies the process of working with databases.
Plus, the framework also has a large and active community of developers, which means that there is a lot of support available for those who need it.
Laravel Features:
MVC architecture
Blade templating engine
Artisan command-line interface
Laravel Horizon for monitoring and managing queue processing
Laravel Benefits:
High performance and scalability
Easy to use, even for beginners
Modular and extensible architecture
7. CakePHP
CakePHP is another popular PHP web framework that has been around since 2005.
It is best known for its rapid development capabilities and its emphasis on convention over configuration.
Furthermore, CakePHP also provides developers with plenty of useful features such as database access, security, and caching. This, in turn, makes it easier to build web applications quickly.
For example, developers can define their database schema using PHP classes, and CakePHP will automatically generate the SQL code needed to create and modify the database tables.
And just like other frameworks listed in this post, CakePHP also has a strong community of developers, so there is a lot of documentation and support available.
CakePHP Features:
MVC architecture
Built-in validation and security features
Code generation tools
RESTful API development support
CakePHP Benefits:
Flexible caching system for improved performance
Simple and intuitive database configuration
Strong focus on backward compatibility
8. Django
Django is a free, open-source Python web framework that was first released in 2005.
The framework is primarily designed to help developers build web applications quickly and easily by providing a range of built-in features and tools.
Unlike most backend frameworks, Django puts a lot of emphasis on clean and readable code, which is the main reason behind its popularity, especially among Python developers.
One of the key features of Django is its ability to handle a range of common web development tasks out of the box, including URL routing, database access, and authentication. This means that developers can focus on building their applications, rather than writing boilerplate code.
In addition to its built-in features, Django also has a large and active community of developers who contribute to its development and provide support to other developers.
Django Features:
Model-View-Template (MVT) architecture
Built-in admin interface
Automatic admin interface generation
Support for multiple databases
Django Benefits:
Powerful admin interface for managing application data
Ability to handle high-traffic applications
It strictly complies with the principle of DRY (Don't Repeat Yourself)
9. Express.js
Express.js is a web framework for Node.js that can offer several benefits to companies considering using it for their web application project.
One of the key advantages of Express.js is its speed and performance. It uses a minimalistic approach to web development, which allows it to handle a high volume of traffic quickly and efficiently.
As a result, Express.js can be an excellent choice for companies that require fast and responsive web applications.
Another advantage of Express.js is its flexibility. As a company, you may have unique requirements for your web applications, and Express.js can be adapted to meet those needs.
It offers a range of features and tools that can be customized to fit the specific needs of your applications.
Express.js Features:
Middleware system for handling requests and responses
Support for multiple templates engines
HTTP utility methods and middleware functions
Routing and URL parameters handling
Express.js Benefits:
Ideal for building high-performance web applications
Easy integration with a wide range of Node.js modules and packages
Strong focus on simplicity and developer experience
10. Meteor.js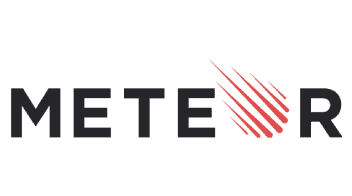 Meteor.js is a full-stack JavaScript web framework that allows developers to build real-time web applications.
It was first released in 2012 and has since become a popular choice for backend development due to its ease of use and powerful features.
One of the key benefits of Meteor.js is its full-stack approach to web development. It allows developers to use the same language (JavaScript) for both the frontend and backend of their applications, which can make development faster and more efficient.
This also makes it easier for developers to switch between frontend and backend development tasks, as they do not need to switch between different programming languages.
Most importantly, Meteor.js has a range of other built-in features such as a powerful templating engine, support for multiple databases, and a package management system.
These features can help developers save a lot of time and effort by providing them with the tools they need to build their applications quickly and easily.
Meteor.js Features:
Automatic client-server data synchronization
Powerful templating engine
Built-in package management system
Support for multiple databases
Meteor.js Benefits:
Full-stack JavaScript framework
Easy package management system for adding new functionality
Highly scalable, able to handle high traffic and large datasets